Procedures & Preparations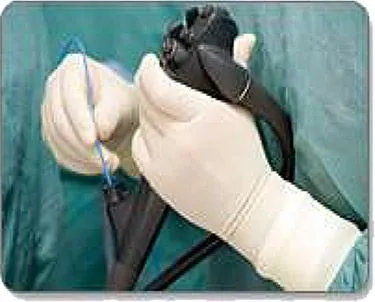 The endoscope has revolutionized the field of Gastroenterology. Through it, the physician can directly examine almost any part of the intestinal tract. Biopsies can be obtained, polyps removed and clear images obtained. But, as with any invasive procedure, we know that such a procedure can produce anxiety and uncertainty. To allay your fears and reduce your stress level, we invite you to learn more about your scheduled procedure by clicking on the appropriate link below.
Frequently Ask Questions (FAQs)
Where will the procedure(s) be done? - Mid Peninsula Endoscopy Center 1720 El Camino Real, Suite 100 Burlingame, CA 94010 650-373-1970
Can I take Cab/Uber/Lyft after the procedure? - For your safety, you need a family member or a friend to drive you home because of the effect of the sedative.
How long is the procedure? - The procedures take 20 to 30 minutes, but allow yourself to be at the endoscopy center for a total of 2 hours.
What type of sedation will I be given? - Monitored Anesthesia Care using Propofol administered by an Anesthesiologist and Conscious Sedation using Versed and Fentanyl as the intravenous medications.
How soon can I get the results of the tests? - You will be given a copy of your findings after the procedures. We will call you with the results of any biopsy specimen within 1-2 weeks.
Will my medical insurance cover the cost of the procedures? - Colonoscopy as a screening test is a covered benefit by most insurance companies. It is recommended however, that you call your insurance company to verify your coverage and benefits.